How to install IPTV on Firestick & FireTV
Follow these steps to install IPTV on a Firestick:

From the Main Menu scroll to hover over Settings.
Click My Fire TV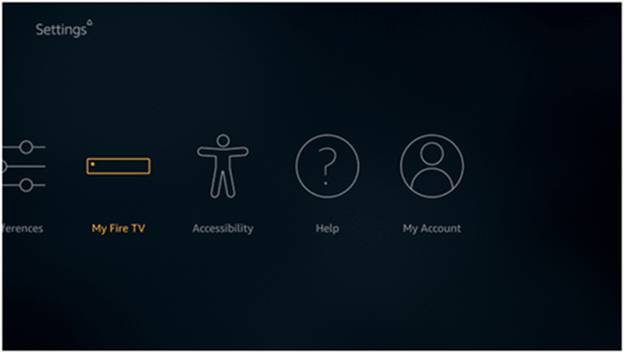 Choose Developer Options.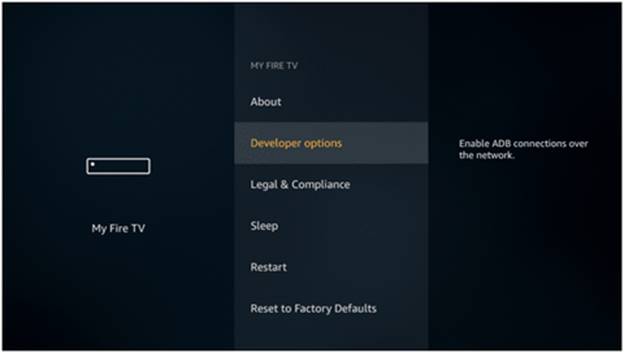 Click Apps from Unknown Sources.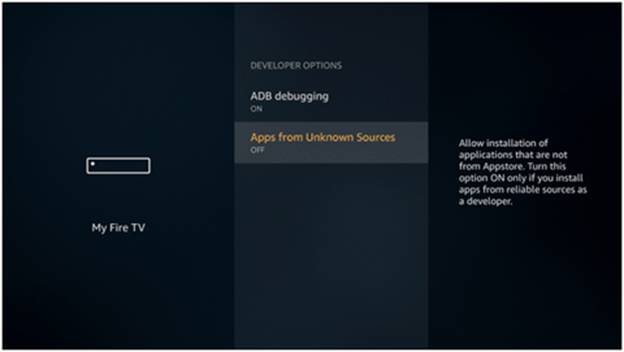 Choose Turn On.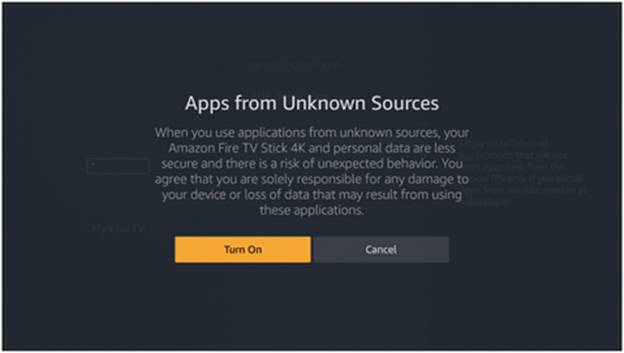 Return to the home screen and hover over the Search icon.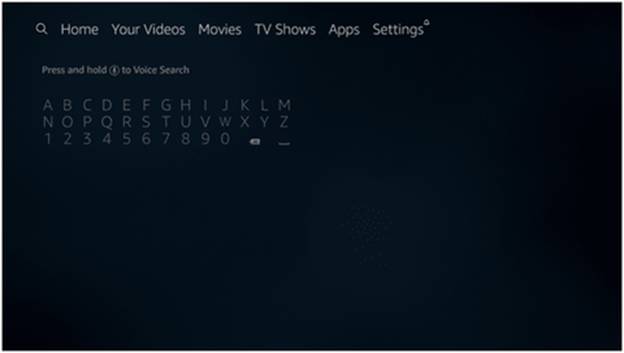 Type in Downloader.
Select the Downloader app.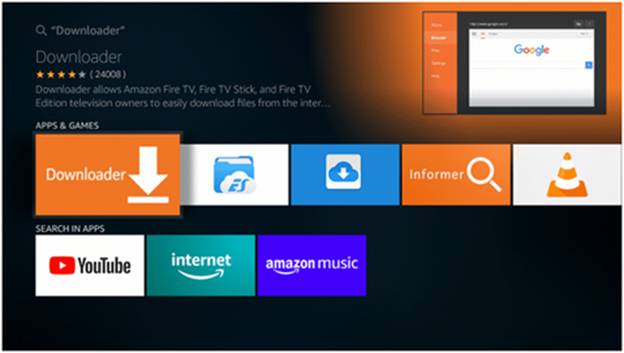 Click Download.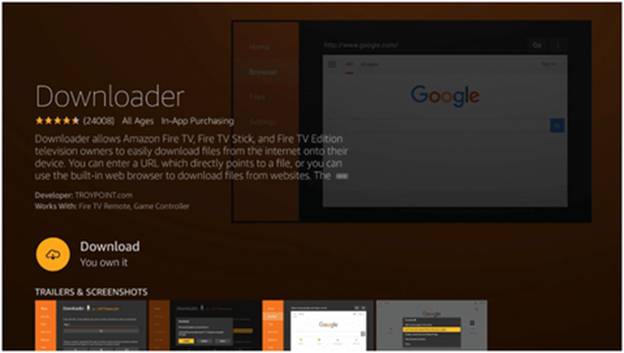 ClickOpen.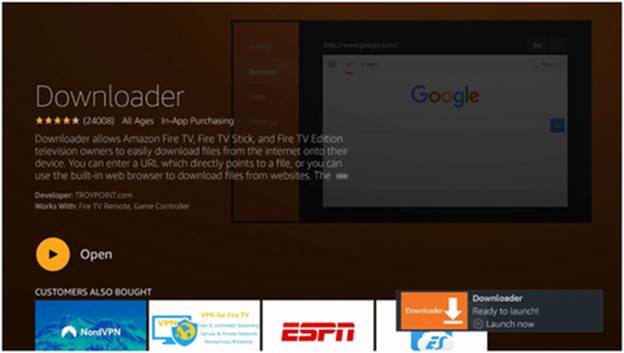 Select Allow if presented with this prompt.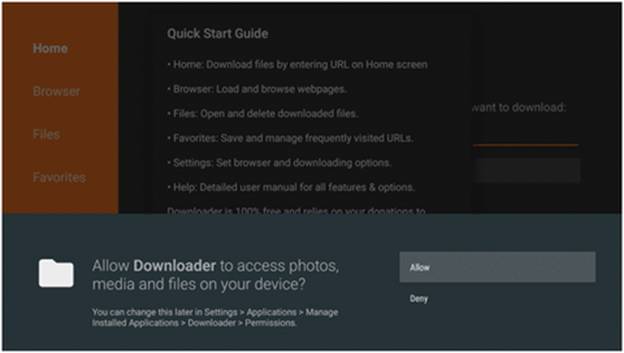 ClickOK.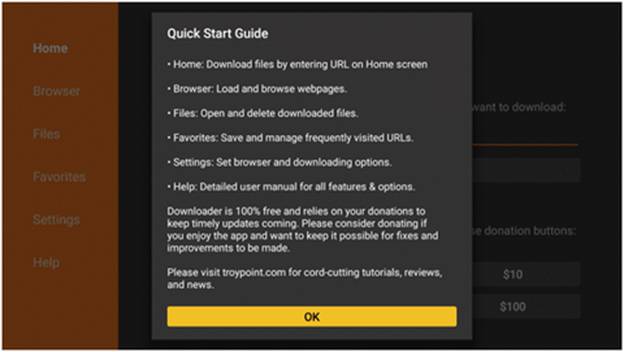 4.      Type the following URL exactly as shown here: http://troypoint.com/smartersand click Go.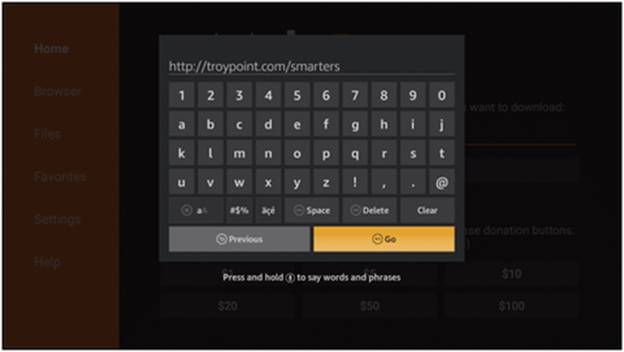 Wait for file to download.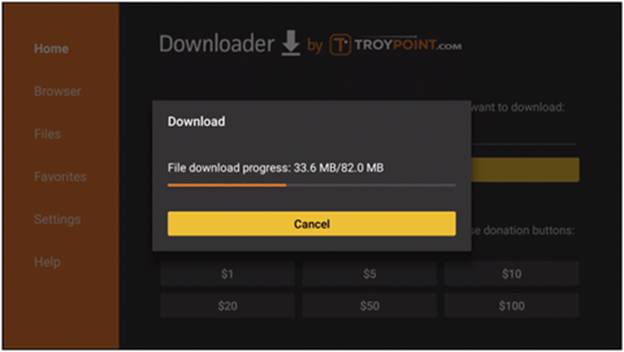 Click Install.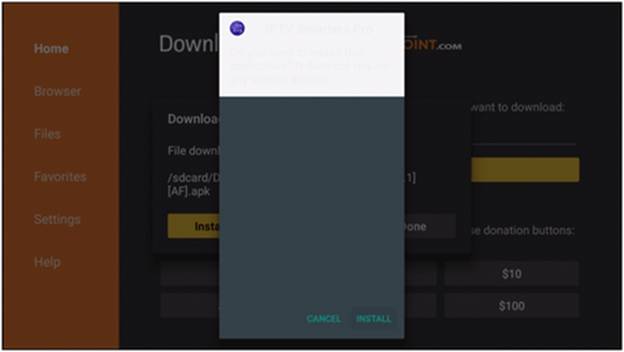 Click Done.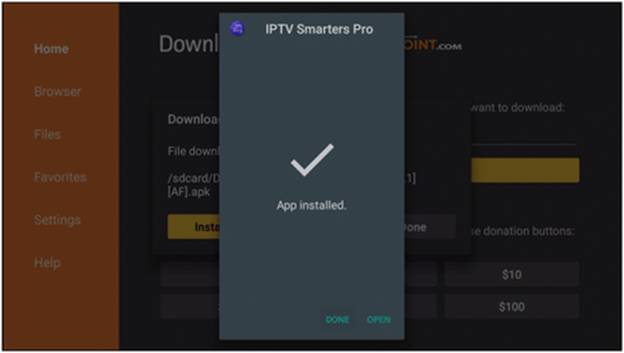 This will take you back to Downloader. Click Delete. 
Click Delete again.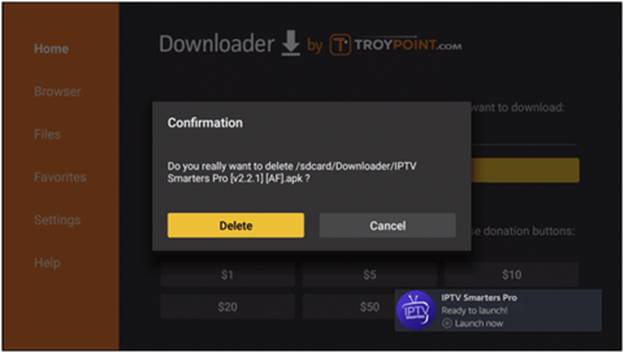 Return to device home-screen and under "Your Apps & Channels" click See All.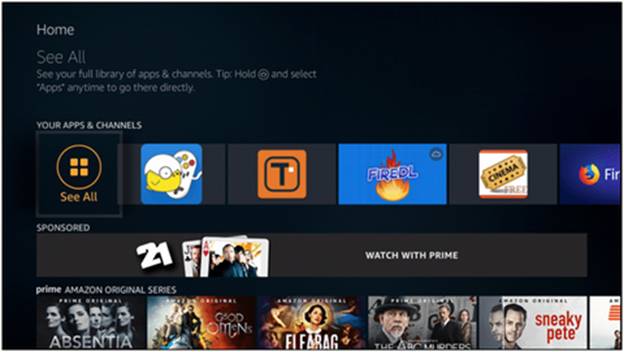 Scroll down to hover over IPTV Smarters Pro app
21. Click Menu button on remote (3 horizontal lines), then click Move to Front. 
App installation is now complete! 

When you open IPTV SmartersPro app please click on Login with Xtream API Codes API as the installation type you want to use.
We will provide you all the information to your email such as an username, password and a portal url. Enter the credentialsdetails we provided you to your email. And for"Any Name" put whatever name you like to put on.
How to install IPTV on Mag Devices
MAG Devices
Step 1: When the box is being loaded the main portal screen appears. After that click on "SETTINGS," press remote button "SETUP/SET."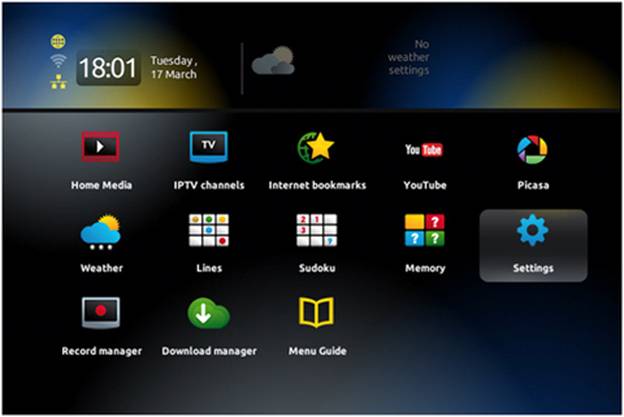 Step 2: Then press on "SYSTEM SETTINGS" and click on "SERVERS."

 Step 3: Select "PORTALS."
Step 4: In the "PORTAL 1 URL" line enter the following "IPTV."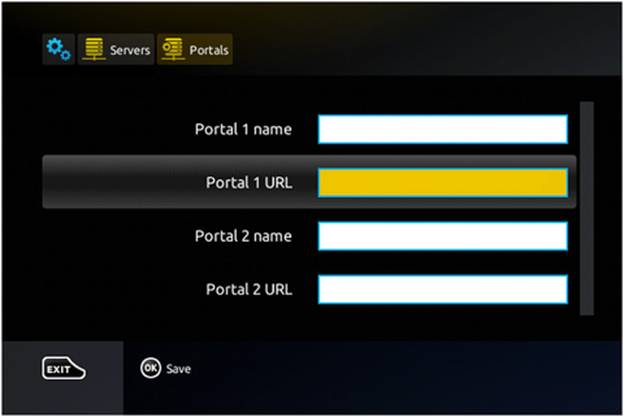 In the "Portal 1 URL" enter the portal address provided by your IPTV distributor. First, you must provide your device MAC ADDRESS which can be found on the back side of your box to your IPTV distributor.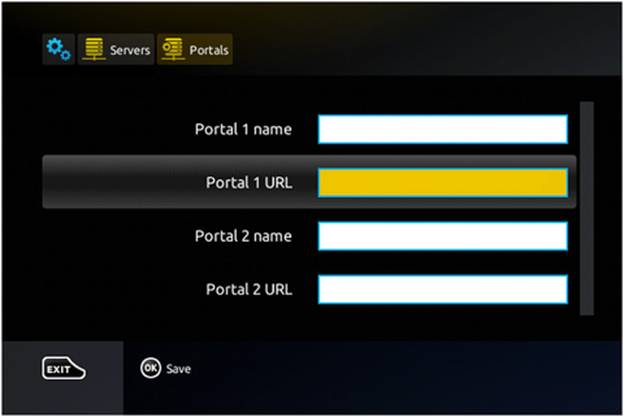 Step 5: When all the operations listed above is done, then press "OK".
When the settings are being saved click "EXIT" on the remote control and press option "General."
In the "NTP SERVER," line enter the following address "pool.ntp.org or us.pool.ntp.org" for North America.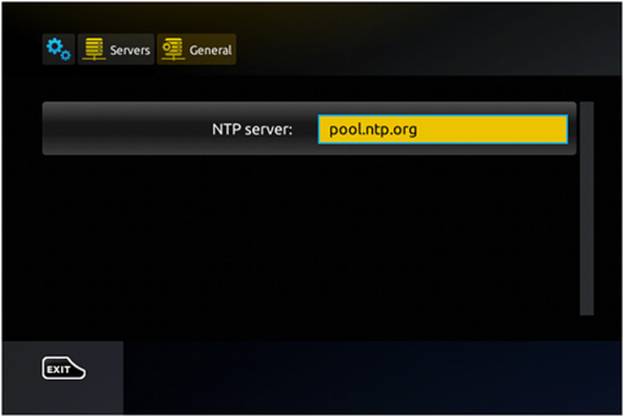 Press "OK" to save the changes you made.
When all the steps listed above are done press "EXIT" 2 times on the remote control and restart the portal.
Now everything is ready to start watching Live TV… 
Password for adult content
The password for adult content on MAG is usually 0000 unless it is changed manually by the user.
How to Install IPTV on Iphone + Apple Devices
1.    Go to AppStore
2.    Search and download the IPTV Smarters Pro app
3.    Open the IPTV Smarters Pro app, it will ask you to insert the following details
Choose "Login with Xtream Codes API."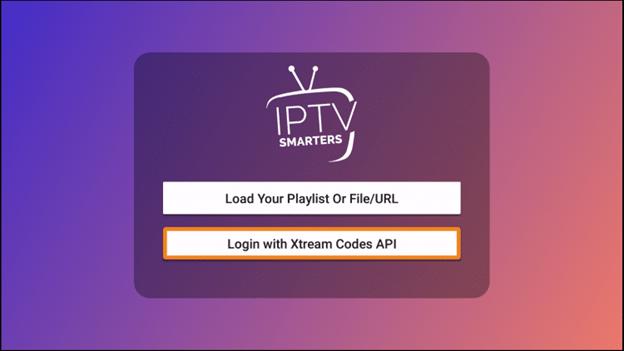 Enter account information and click Add User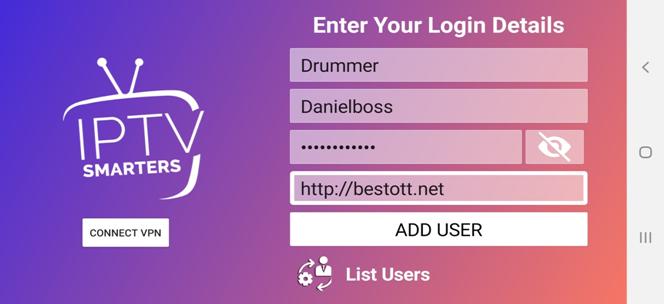 Wait for User added successfully message to appear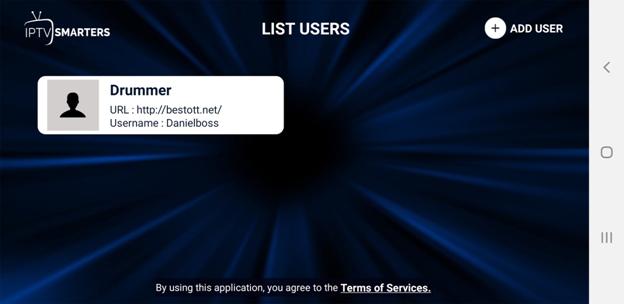 Click your Profile and enjoy!
While most will use this app on their preferred streaming devices such as a Firestick or Android TV Box, there is also an iOS app that users can install directly from the AppleApp Store.
Follow the instructions below to install and use IPTV SmartersProapp on iPhone or iPad:
Install IPTV SmartersProapp on iPhone/iPad
1. Within the Apple App Store, search for and Install the IPTV SmartersProapp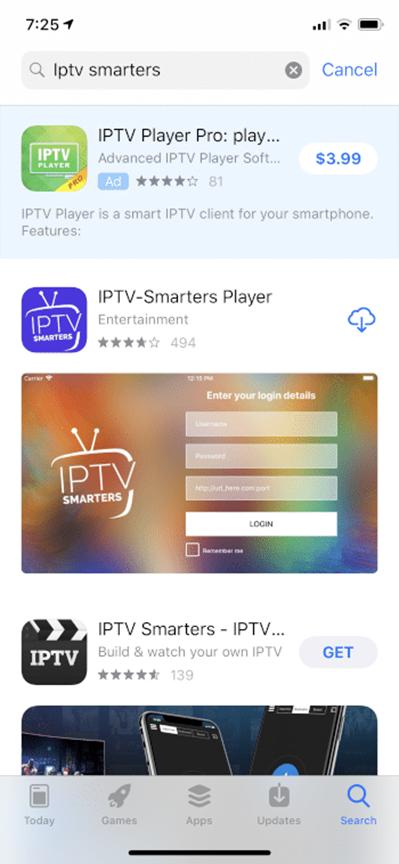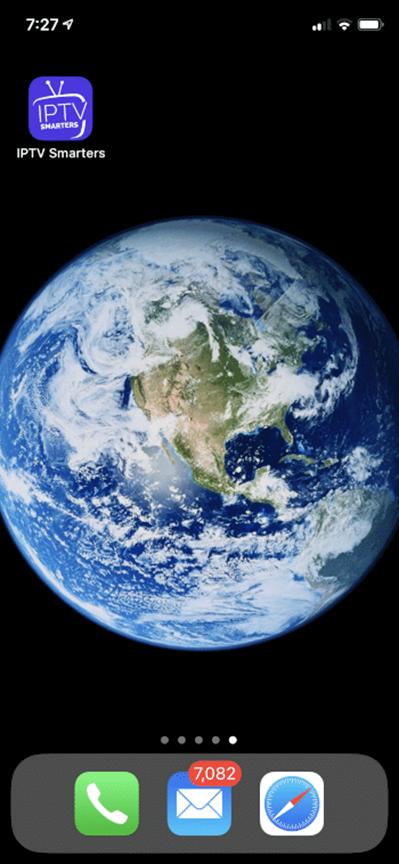 4.    Launch the app and click ACCEPT.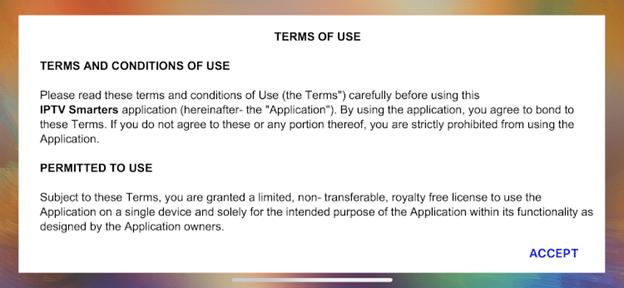 Enter your login credentials and click ADD USER.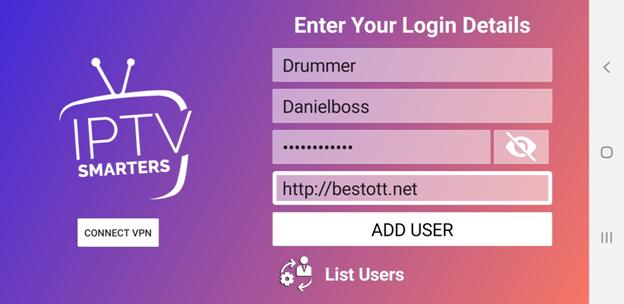 Wait for Channels to download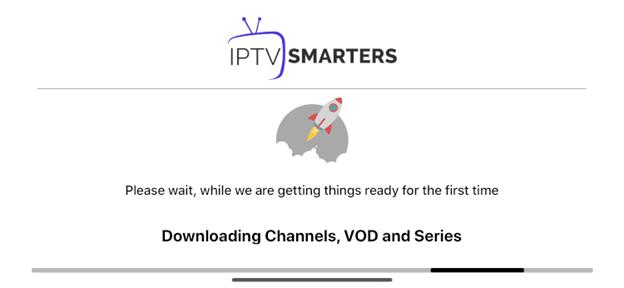 Once finished your IPTV Service is available for use. Enjoy!
Select Install EPG from the app main menu: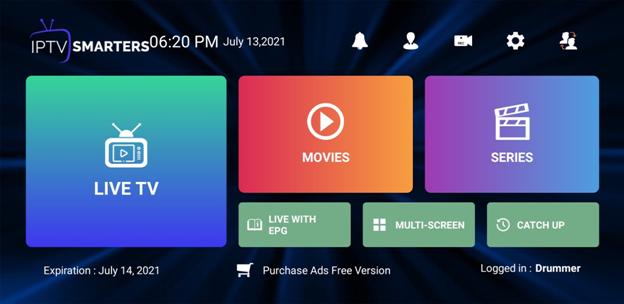 How to install IPTV on Android Device and TV Box
1.    Download IPTV SMARTERS PRO from the Google Play Store
Click on "LOGIN with XTREAM CODES API"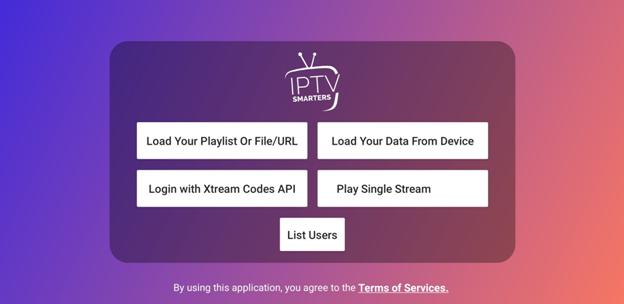 Insert the login details that we will be send to you (your log in information will be sent to you by our team within 24 hours from the purchase)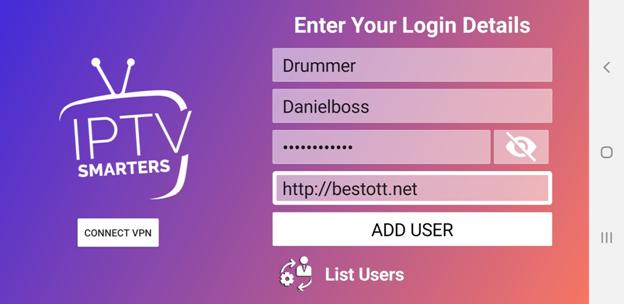 Open the app and click your Profile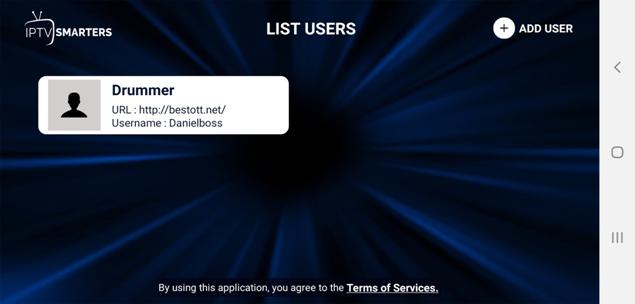 Click on Live withEPG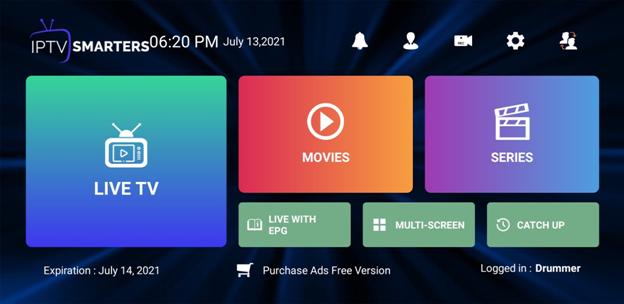 Watch the ultimate Live TV, TV Shows, Movies, Series and much more from anywhere worldwide….Enjoy!
How to Install IPTV on Roku Devices
Step 1: Connect the Roku device to the TV.
Step 2: Go to the Roku channel store and search for M3U Playlist Player. If you have not downloaded the M3U Playlist Launcher, download it from Roku Store.
Step 3: Press Go to Channels in the M3U Playlist Launcher.

Step 4: Click on the new playlist option.
Step 5: Enter the M3U URL and the name of the playlist you got from the IPTV provider and click Save.
Step 6: Wait a while for IPTV channels to load on your Roku device.
Step 7: Restart the Roku device and open the IPTV app.
Step 8: Select the playlist you previously added. All shared IPTV channels will appear on the screen. Enjoy broadcasting your favourite live TV channels.
How to install IPTV on Smart TV
Step 1: Launch your LG Smart TV and connect it to the internet connection.
Step 2: Open LG Store and search for Smart IPTV.
Step 3: Select the app which comes with the following logo.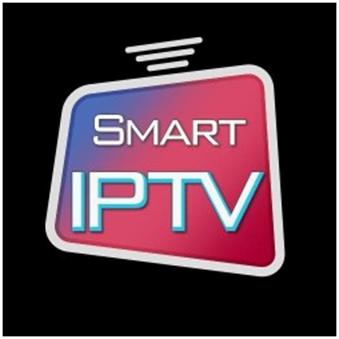 Smart IPTV
Step 4: Select Install to start the installation process.
Step 5: Within a few minutes, the IPTV app will be installed on your TV. Select Launch to open the IPTV app. You can also launch the IPTV application from the Apps section.
Step 6: Note down the MAC Address that displayed on the TV screen.
Step 7: Visit www.siptv.eu/mylist on your mobile/PC web browser.
Step 8: Enter the MAC address that displayed on the TV and the subscription URL that you received from the IPTV provider.
IPTV on LG Smart TV
Step 9: Wait until you receive the pop-up stating 1 URL added! Restart your App.
Step 10: Get back to your TV and exit the launched IPTV app.
Step 11:Again launch the Smart IPTV and wait for few minutes to load all the IPTV channels.
Step 12: That's it. Enjoy streaming your favourite IPTV channels.
To Conclude
You can also use SS-IPTV to watch live TV channels on LG TV.
How to Install IPTV on KODI
In this Tutorial we are going to use the newest version: Kodi v17.3 "Krypton
First of all we have to choose our PVR client, to choose one Navigate to TV >"Enter add-on browser"
Step 1: A window will pop up, here choose the "PVR IPTV Simple Client"
Step 2: Before we enable the PVR Client we will have to configure it, to do so just click on "Configure"
Step 3:Before we set the Play list url disable the "Cache M3U at local storage"Radio button, so we keep getting new TV Channels.

Step 4: Now click on the M3U Play List URL Bar to add our m3u source.

Step 5: Copy your m3u play list url you received from us and make sure the type is set to "m3u_plus" and the output is set to "ts" if you are done press "OK"
Step 6: Double check if you have all the Settings correct.Now press "OK" to close the Settings Tab.
You can now enable the PVR IPTV Simple Client by clicking on "Enable"
Notice that a message will pop up telling us that the Channels are loaded.
Let the program finish loading all the files, and then restart KODI.
After your restart navigate back to TV and then to "Channels"
All Channels should be listed now, you can see a bar on the right side where you can see information about the channels, what Show is playing, information about the Show and also how long the Show plays.
How to Install IPTV on PC or MAC using VLC Media Player
1.    Download and install VLC Media Player on your computer. Link provided https://www.videolan.org/vlc/
2.    Open the VLC Media Player.
3.    Navigate to Media and click on Open Network Stream
Enter the m3u URLsubscription. (we provide you all the m3u information inyour email).

Wait for some time until all the channels are loaded.
How to install IPTV on MAG Devices (250, 254, 256 and 322)
1. Connect your Device to the TV and the Internet (either WIFI or Mobile Data)
2.Go to Settings >System Settings>Servers & Portals
3.Enter the IPTV Server URL (we will send it to you once you purchase your IPTV Subscription)  to Portal 1 URL
4.Don't write anything in the Portal 2 name
5.Don't write anything in the Portal 2 URL
6.Click on save using your remote control
7. Restart your Device
8.Now you can watch your favourite Live TV Channels & VOD
How to install IPTV on AVOV Box and Formuler
Select Market from the home screen.
Click on TV Online app.
Install the TV Online app.

Wait for some time until app installation is finished.

Now enter the Server Name.
Enter the Portal URL.
Now you can click on Connect and start watching content.
How to install IPTV on OpenBox
Open any internet browser.
Copy the M3U URL you receive in the email to address bar and enter.
Now you will be asked to save it.
You can save it.
Then you will be able to copy the saved file to a USB box.
You can plug the USB to your device.
Now you should visit menu and local settings on the remote controller.
Click on network app.
Then you can see the saved file.

You can open it and start watching content.
How to install IPTV Dreamlink (T1, T1+, T2 and T6)
Make the STB boot up.

If you can see a pending update, you should allow it to finish.

Now you will come to the Server Menu.
You should hit on the Exit button in your remote and click on OK.
Now you will come to the DOL screen.
Navigate to Settings.
Press the green coloured button in the remote.
Enter the Portal Name.
Enter the Portal URL, which you will get in your email.
Confirm and restart the device.
How to install IPTV Samsung & LG Smart TV's
You will be able to use the app called "Smart IPTV" to get the configuration done. This app is available to use for a trial period of just seven days.
To ensure that your device is compatible with streaming IPTV, you need to visit the App Store and check if you can see the app called Smart IPTV.
You can then launch the Smart IPTV app.
You need to copy down the Mac Address as displayed on the screen.

Now you should visit http://siptv.eu/mylist from an internet browser.

Now you should select "Add External Playlist Links" and paste the IP address you copied.

You can make sure that the drop down is selected to be various.

Tick on the keep online checkbox.
Select Add link.

Restart your device.
Now you can view the channels with the remote control